In a day and age which has been disrupted by global pandemic's and economic meltdowns, technology innovation with minimized human intervention takes the front seat in paving the way for growth and resurgence. Harnessing the power of Artificial Intelligence and Machine Learning is at the forefront of expediting time to market with agility and scalability. In this Webinar, learn how Intel enabled some of the more innovative AI/ML solutions in the region leveraging use cases such as Image Recognition, Predictive Analytics, Sentiment Analysis to name a few.
Main Topics
Key Takeaways
Ashok Srinivasan
Associate Director
An IT professional having more than 18 years of experience specializing in the fields of IT Strategy Consulting, Enterprise Architecture, Next Gen. IT Solutions, Data Center Automation, DevOps, Cloud Computing and Technology Consulting. He has worked with large organizations like Microsoft, Cognizant, TCS and played a key role in building start-up organizations like Netmagic Solutions, Mumbai, India and GAVS Technologies, Chennai, India. He is quite adept at consulting on Microsoft Azure, Microsoft Sharepoint, AWS cloud technologies; Ansible, IPsoft and Ayehu based automation solutions; and Chef & Puppet based DevOps solutions.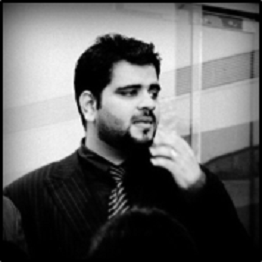 Rahul Saraswat
Senior Consultant
An Emerging Technology Consultant with over 6 years' experience in dealing with technologies like Hyperscalars, Internet of Things and Data and Analytics. He has aided in development of multiple solutions for customers in Middle East and Africa region enabling them in their Digital Transformation journey. A Certified AWS Cloud Practitioner, he is an AWS evangelist empowering customer adoption and expedited onboarding of different emerging technologies and services for varying industries and segments.
Ashok Reddy
Senior Consultant
Ashok is a Senior Consultant at Citrus Consulting Services based in Dubai, UAE. He is responsible for AI/ML projects consulting, implementation and delivery across Middle East and Africa. He is a certified AWS Machine Learning Specialist having hands on experience in all AWS AI/ML Services. He has executed multiple ML projects in the region wherein he streamlined end to end ML process starting from Data collection to Model deployment. His expertise spread across different AI/ML techniques and tools like Time Series Forecasting, Classification, Regression, Clustering, NLP, Computer Vision, Transfer learning.