One of the select few VMC on AWS Competent Partners in UAE and KSA, leveraging our On Premise and Cloud knowledge base, to help one of the largest distributors in the region, consolidated their IT Infrastructure, enable ease of management, ensure future readiness and enhance cost optimization by nearly 43%.
Data Center Modernization
Even though, there have been latest trends of moving critical as well as non-critical workloads and sometimes the entire data centers to cloud platforms, there are still data compliance and policy issues which does not let the traditional corporate data centers exterminate. Citrus keeps these tremendous valuable requirements in line by offering various services related to modernizing and evolving data centers.
Explore the Features
What We Offer
Agile Driven Approach We help our customers to remove complexities in data centres, improve its efficiency and reduce costs in their IT operations. and make IT agile and DevOps driven.
DevOps Expertise – We believe in the inculcation of IT Agility and design the data centers with the strong focus on DevOps Drivability
End To End Technology Partners Our service offerings are not limited to professional execution and implementation but rather rendering end to end services right from designing to execution to maintenance including complete support like monitoring, management, backup/DR, etc.
Cost optimization – Dropping revenues during the global pandemic have resulted in organizations across domains and industries to focus on it cost optimization. Various optimization mechanisms and consultation from Citrus enables our customers to allay such concerns.
Design
Design the Modern Data Centre for the enablement of the agile and service-oriented IT Models, tailor made and essential for customer success.
Deploy
Deploy the Modern Data Center in a form of a software‐defined and highly virtualized, automated, and scalable data center.
Operate
Consistent Operational Models are one amongst Citrus's delivery excellence to enable the faster and highly efficient infrastructure in terms of Management, Maintenance and Delivery.
Extend
Citrus Consulting Services enables its customers to seamlessly extend their infrastructure horizons across private and public clouds and provide centralized management of these resources onto a single console.
Hybrid
Hybrid infrastructure environments are the primary demand of corporate enterprise customers. Hence, Citrus designs the modern data center in a form where in it supports public cloud native services like containers and other micro services to drive innovation led engagements.
Secure
Security is of paramount importance to Citrus Consulting Services. Thus, Citrus has a security led framework to help protect customer's data, applications and infrastructure while meeting compliance and policy requirements.
Automate
The Modern Data Center replaces the traditional rigid architectures of old generation data centers with dynamic and programmatic provisioning of resources in terms of compute, storage, network and security with centralized management.
Support
24/7 Management and maintenance of infrastructure support is rooted in The Modern Data Center.
Data Center Services
Enterprise Modernization: VMC on AWS
Application Modernization
IT Infrastructure Audit and Assessment
VMware Professional Services:
Residency Services
DR and BCP Services
IT Operations Services
Remote Infrastructure Management
IT Service Management
Helpdesk Services
Robotic Process Automation
Network Operation Services
NOC Services
Software Defined Network Services
Cisco UCS Service
DevOps Services
Enterprise Architecture and Design
Mobile/Web Apps Development
Enterprise Integration Service (ESB/SOA)
Software Development
DevOps Managed Services
Workplace Transformation
Workforce Modernization
Mobile Device Management
Enterprise Document Management
Office 365 & SharePoint Services
VDI Solutions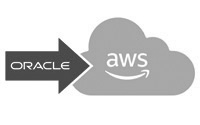 Learn how we can elevate your business in the cloud.