About Citrus Consulting Services
A registered free zone (Dubai Internet City) company headquartered in Dubai, UAE, Citrus Consulting Services is a Technology Consultancy firm that helps ambitious change makers define and validate their growth stories through technology. As hybrid cloud experts, we deliver technical services and provide Consulting, Managed Services and Advisory across different verticals and drive cloud-first strategies.
Across 3 Global Delivery Centers in United Arab Emirates, Kingdom of Saudi Arabia and India, we help private, public and governmental organizations across Middle East and Africa take the next step in their digital transformation journey. We complement our tailored, integrated expertise with a vibrant ecosystem of digital innovators to deliver better, faster, and more enduring outcomes.
About Redington Group
Established in 1993, Redington has traversed an eventful and exciting journey to evolve from very humble beginnings into the company we are today. The incredible journey has seen us emerge from one brand, one product category, and one market into a US $8.4 billion distribution and supply chain solutions provider to over 290+ international brands in IT and Mobility spaces, serving 38 emerging markets.
Today, new-age technologies like Artificial Intelligence (AI), Robotics, Big Data and Analytics, Internet of Things (IoT), and 5G communications are opening new possibilities and new opportunities for tomorrow.
At Redington, we are ready to expand our horizons with a new zeal, identity, and impetus.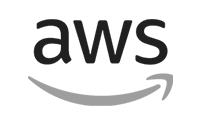 Explore the Features
Lets Talk
Reach Out to Us and Catalyze Your Journey to Transformation
Learn How We can Elevate Your Business…