Enterprise Data Management
The fuel of the 21st Century and upcoming eons – Data. Data is truly critical for any enterprise to truly indulge and benefit from Digital Transformation. The ability of an organization to precisely define, integrate and effectively retrieve data for consumption empowers them towards accurate creation of consistent and transparent content.
The need for Enterprise data Management arose for organizations where in end business users, independently source, model, manage and store data. Uncoordinated approaches by various segments in the organization often result in data conflicts and inconsistencies, lowering trust index of the data for operational and reportable uses.
Explore the Features
What We Offer
Why Citrus?
Citrus Consulting has long been dedicatedly focused on helping Enterprises strategize and implement a holistic approach towards their current and future data needs. Our focus aims at precision, granularity and business value from the data at hand and integrating the same with business applications, catalyzing organizations to transition to data driven enterprises. Citrus's team of data consultants aim at enabling and empowering our customers, with a future ready data platform and that solve the business problems of today and aid in creating differentiators for tomorrow.
Citrus Consulting at its core is an emerging technology firm focusing on solving your problems of today and ensuring your readiness for tomorrow. Enterprise data management requires a strategic approach focused at People, Process, Technology and Data. We have dedicated team of business, data and technology consultants that aid our customers with a holistic approach which is technology agnostic in nature.
Business Driven Consulting
Our team of business consultants, enable any engagement with a focus on the business context at hand, rather than focusing on a technology centric approach. Definition of business goals, feasibility of business use case in terms of data at hand and possible data avenues form the cornerstone of the engagement. Customer centricity with focus on business users, management goals and future growth roadmaps enable us to move beyond the technology and aid the enterprise a consulting partner rather than a technology vendor.
A technology Agnostic Approach
Citrus Consulting has an experienced team of big data consultants having skills in a wide variety of technology stacks, thereby empowering our customers with multiple options be it Opensource or Enterprise, based on use case and requirements, also minimizing their dependency on any single vendor, tool or technology. Our solutions are built with a modular approach ensuring that customers are not locked in on any component of the larger solution stack. Our Offerings in this space range from Big Data Consulting Services, Big Data Analytics, Real Time Analytics for implementation of the advisory provided and Advanced Analytics Use Cases like Artificial Intelligence and Machine Learning.
Our focus on a minimized Total Cost of Ownership
At Citrus Consulting, we truly imbibe that a tool and technology agnostic approach which is focused on solving the business problem of the customer at a minimized total cost of ownership, often leveraging maximum of their existing infrastructure and aiding in a redesigning and re-platforming approach rather than a rip and replace strategy.
Data discovery
Data strategy roadmap & Planning
Data Infrastructure modernization
Business case and cost benefit analysis
Data Architecture & Design
Data and platform governance
Master Data Management
Data Quality Management
Data security
Data Integration
Data Ingestion
ETL/ELT
Data storage & Indexing
Data Automation
Data Migration – Cloud, Hybrid & On-Premises
Date warehouse and data Lake setup
Full stack Data Management Implementation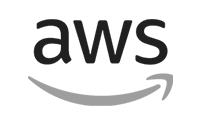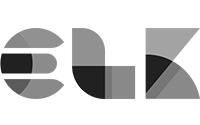 For enterprises trying to handle and organize data to know how it affects business outcomes, it has become significant to modernize the data centers in

In Consumer Electronics, forecasting demand and selling price is crucial in predicting the inventory of each product across each store. In this blogpost we will

Artificial Intelligence is making the lives of doctors, patients and hospital administrators easy by performing the tasks that are typically done by humans with less
Learn how we can elevate your business in the cloud.