Security Advisory Consulting
Our business consulting engagement is result-oriented which covers the entire information security lifecycle, consisting of deploying a strategy, aligning a roadmap to your core business needs, and designing your next-generation enterprise security architecture, policies and framework. We assist you to execute secure by design security programs through covering the entire security cycle and incorporating broader key stakeholder perspectives.
To understand and address the compliance gaps, we develop and priorities a remediation plan to help you examine your security risk and compliance posture.
Explore the Features
What We Offer
Data processing, privacy and breach notification challenges have come into play due to the increase of data privacy laws, such as General Data Protection Regulation, PCI-DSS. We help you determine the best mix of services for your business.
We implement the policies, processes and supporting procedures, required to plan, deliver, operate and control the IT services that are offered by clients to its internal and external users. To provide assurance to the customers as well as business partners the outcome enables the organization to pursue independent certification.
Excellence in service delivery & high-quality deliverables
Customizable methodologies that are practical and easily adopted
Continuous service evolution, service delivery and services beyond the traditional service delivery models, as part of our internal Centers of Excellence
Highly certified and diversified knowledgeable consultants; exposure in many different projects and continuously trained
Effective implementation according to customer's risk landscape, adapting implementation to customer needs
Risk based, business-oriented approach
Security Architecture Review
To address your business needs, security architecture review helps to assess the security architecture, identify gaps and recommend improvements. Our capabilities include:
Network Security
Application Security
Endpoint security
Data Loss Prevention and Identity
Privileged Access Security
Security Device Configuration Review
To keep the device configuration safe and clean, regular review is important. It also ensures identification and helps to maintain the lifecycle of all hardware as well as software. We thoroughly review configuration of network and information security devices, which includes:
Solution design
High availability configurations
Integrations with other components
Security policies
The technical experts carefully prepare and review the reports and provide recommendations for each scenario by evaluating the needs of the customer and its implications on customer environments.
Regulatory and Standards Compliance Review
Citrus provides Security strategy, risk and compliance services to help you evaluate your current security policies, procedures and guidelines. These services include data privacy, third-party risk, IT regulatory compliance needs and gaps as per your organization requirements and objectives.
A wide range of capabilities are offered by our skilled security specialists, which includes quantification of security risk, development of security programs, regulatory and standards compliance, and security education and training.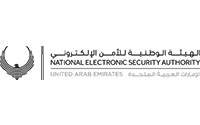 In current technology driven world, we might all have felt overwhelmed at some point or other, with the huge number of passwords one must keep

A record number of organizations have the vision of moving to cloud-based services for further growth, security, and accessibility objectives. But, not every on-premise IT

In this fluid and tech-driven world, everyone in every job is striving to evolve so that they can keep pace with the times or risk
Learn how we can elevate your business in the cloud.