Advanced Analytics can be considered an enabler for both optimization and innovation. It maneuvers advanced techniques and tools which are generally far away from those used in traditional business intelligence which in turn aids in providing deeper insights to the problem statement and generate future predictions. The usual best practices followed globally for Advanced Analytics includes Segmentation, Association, Classification, Correlation Analysis and Forecasting. Organizations around the globe are utilizing the benefits provided by the powerful advanced analytics tools in order to pinpoint potential new businesses and generate innovative and advanced products and services.
Explore the Features
What We Offer
Understand the available data and constraints.
Check if ML can solve the problem.
Keep precise goals.
Find various data sources and steps to extract the data.
Both Quantity and Quality of the data are important.
Integrate data from various resources.
EDA and Feature Engineering (Data Transformation, visualization.
Choosing the ML Algorithm.
Splitting the data in to training, testing and validation.
Hyperparameter tuning.
Interpreting the results.
Packaging and Shipping.
Maintenance and Monitoring.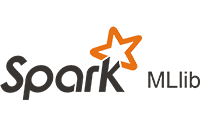 For enterprises trying to handle and organize data to know how it affects business outcomes, it has become significant to modernize the data centers in

In Consumer Electronics, forecasting demand and selling price is crucial in predicting the inventory of each product across each store. In this blogpost we will

Artificial Intelligence is making the lives of doctors, patients and hospital administrators easy by performing the tasks that are typically done by humans with less
Learn how we can elevate your business in the cloud.