Big data is a term that portrays the enormous volume of information – both structured and unstructured – that immerses the businesses daily. In Big data it is not the volume of data, which is important, it is the insights which are generated, leading to informed decisions by the organizations who are leveraging Big Data.
There are three V's in Big Data:
Volume: The amount of data that is generated
Velocity: The speed of generating data
Variety: Structured and unstructured data
Explore the Features
What We Offer
Why Citrus?
Citrus Consulting services with their tool agnostic approach have been assisting these organizations in transitioning into a data driven organizations. Our approach majorly focuses in utilizing the existing data provided by our customers and creating new growth opportunities, which in turn helps our customers to outperform their competition in this competitive market.
Data Engineering
For Developing variety of analytics Solutions, Citrus Consulting's Data Engineering team processes aids our customers manage wide range of data errands such as Volume, Velocity and Variety and enable them with the ability to deal with different sorts of data.
Data Cleansing and Data Enrichment
With the large volume of data being generated it becomes obligatory for any organization to go through Data Cleansing and Data Enrichment. Citrus Consulting helps their customers in finding out the corrupt or inaccurate data present in the database, spot the gaps and enrich the database with more accurate data. Eliminating corrupted data boosts up the marketing campaigns for the customers leading to more opportunities in hand.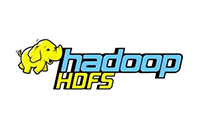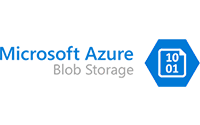 For enterprises trying to handle and organize data to know how it affects business outcomes, it has become significant to modernize the data centers in

In Consumer Electronics, forecasting demand and selling price is crucial in predicting the inventory of each product across each store. In this blogpost we will

Artificial Intelligence is making the lives of doctors, patients and hospital administrators easy by performing the tasks that are typically done by humans with less
Learn how we can elevate your business in the cloud.