Emerging technology evangelists often claim, the case for the public cloud (ref. Microsoft Azure, AWS etc.) to maneuver the meandering pitfalls associated with the rack and stack technology, but in a day and age where data breaches exposed 4.1 billion records in the first half of 2019 and macroscopic-ally security breaches have increased by 11% since 2018 and 67% since 2014, Varonis claims that only 5% of companies' data are properly protected, on average. In such entropic times where every fortnight technology evolves and holding sensitive and citizen data outside geographic territories a concern, often organizations both in the public and private domain are better off having absolute control over their infrastructure and data.
Businesses today are under constant pressure to innovate and accelerate digital transformation. However, current legacy approaches to hybrid IT present many challenges, including complex systems that require large IT operations staff, increasing software licensing and operating costs, and concerns over vendor lock-in. As a result, businesses are losing flexibility in a world that demands choice and agility.
Global Cloud Vendors Storm into The Lucrative Mena Market
Cloud deployment in the Middle East and North Africa (MENA) is not as advanced as it is in other parts of the world, but infrastructure development is picking up speed, as governments fund public initiatives, service providers rush in to a lucrative market, and fast-growth, small and medium-size enterprises (SMEs) adopt emerging technology. Despite an expected 1.8 % year-over-year increase in IT spending — to an estimated US$160 billion total in 2019 — the MENA region is still lagging far behind its global peers when it comes to cloud spending, according to Gartner
Recent regional initiatives such as the Government of Bahrain's "cloud-first policy", the ascent of innovative startups, and the willingness of fast-growing SMEs to adopt emerging technology is starting to change the cloud computing landscape in the Middle East. IDC estimates that the MENA region is worth US$2.2 billion to cloud vendors, a figure expected to increase 24 percent yearly on average to reach approximately US$5 billion by 2022. Tech vendors are looking with interest at the potential for cloud expansion in the region.
At the end of July, Oracle unveiled plans to move all of its 4,000 on premise Middle East and Africa customers to the cloud within two years. In February, The American corporation inaugurated its first regional data center in Abu Dhabi, enabling cloud application services for its customers in the UAE and the wider Middle East.
Microsoft launched data centers in Dubai and Abu Dhabi — its first ones in the Middle East. This investment "is recognition of the enormous opportunity for digital transformation in the region," Microsoft said. Amazon Web Services (AWS) followed suit with launching its data center in Bahrain later in the year. Meanwhile, the China-based Alibaba Group, in what it looked like an astute anticipation of an emerging market in the region, has been providing cloud services in the MENA region since 2016, when it opened a data center in Dubai."
The region is one of the fastest-growing public cloud services markets," IDC analyst Megha Kumar told The National. "The potential is huge given the ambitions of the public sector and their drive for innovation."
Threat for Regional Telco Providers
In this scenario, often telecom operators seem condemned to an endless task of investing magnificent sums of money in bigger, faster and denser capacity, to bring new services over their networks to their customers, only to see it all roll down the hill when the likes of global hyper-scalars like Amazon and Microsoft coming knocking around by taking revenue directly from the end users bypassing the telecom providers entirely.
Almost every telecom operator in the region, is now subscribing to initiate additional channels of revenue by offering locally hosted private cloud services. What began as a brilliant alternative to the initial surge of public cloud platforms like AWS and Azure, is now under threat with these global scalars growing with local data centers in the regions. In the past 12 months, public cloud vendors have set up local data centers in both Bahrain and the United Arab Emirates.
Governments in the Middle East, meanwhile, are working to encourage cloud adoption. Initiatives such as the UAE's Smart Dubai and Smart Abu Dhabi are allocating big bucks to cloud technology that can power their smart-cities projects. Large and established organizations in the region have for the most part opted for private cloud deployment, deemed as the safest bet for digital assets security, according to MarketWatch.
Oppurtunity for Telco Providers
There are insufficient local hyper-scale and large-scale data centers to support cloud systems, which cause local organizations to derive cloud offerings from abroad.

Peter Sondergaard

Executive Vice President and Global Head

Research at Gartner
KSA has joined the countries requiring government entities to prioritize cloud-based solutions. In February 2019, the country has introduced its own Official Cloud First Policy. The new policy encourages public sector migration from traditional IT solutions to cloud-based models. The policy recognizes cloud computing advantages such as enhanced agility, reliability, security and innovation
Two sectors benefiting from public cloud computing, in particular for its scalability and cost-efficiency, are SMEs and startups. SMEs accounted for over 24 % of total cloud computing spending in the MENA region, a share of the market that will continue to grow**. These sectors are key focal points for immediate short term growth for regional cloud service providers.
Enabling a quicker time to market, minimized CAPEX investment and out of the box ready solutions, enables telco providers to not only compete with global scalars knocking on the door, but instead maximize their margins, enhance customer centricity and fasten innovation for their customers and end consumers.
Advantages of Hyperconverged Infrastructure
Hyperconverged Infrastructure aim to deliver an integrated hybrid cloud as a Service (aaS) solution to the market. This offering will leverage Hyperconverged Infrastructure's Enterprise Cloud OS software including its built-in, free AHV hypervisor, delivered through HPE to provide customers with a fully managed hybrid cloud that dramatically lowers total cost of ownership and accelerates time to value.
The Hyperconverged Infrastructure solution stack addresses challenges by delivering an attractive alternative that reduces cost and complexity for telco providers. The combined offering will provide fully managed hybrid cloud infrastructure delivered as a Service and deployed in telco provider's data centers or co-location facilities.
Hyperconverged Infrastructure pioneered "web scale" engineered enterprise cloud OS shall allow telco providers to run their datacenter with the simplicity and efficiency of an Amazon or a Google public cloud. The OS can run on any server platform and can support any hypervisor, resulting in a dramatic reduction in complexity and cost when compared to stitching together a similar solution using traditional – storage, compute, networking and virtualization vendors – unlike traditional vendors like VMware and Microsoft. This is due to the purpose built scalable design and consumer grade simplicity in management that Hyperconverged Infrastructure brings to the solution
The Benefits to Telco Providers
The expedited time to market and minimized TCO leveraging the – as a Service model, enables telco providers to pay for only what they use, not hold inventory and have an entirely managed infrastructure to enhance customer centricity towards their end customers
The Citrus Value Proposition for Telco Providers
Citrus Consulting is a customer obsessed organization with a dedicated focus on emerging technologies in the domains of Emerging Security, Data Analytics, AI/ML and IoT, proposes to telco providers a pay-as-you-go model, leveraging the best in class technology stack through its partner ecosystem of Hyperconverged Infrastructure.
In a day and age wherein technology is being disrupted at an ever fastening pace, Citrus proposes to telco providers a proposition whereby it could practically nullify its CAPEX obligation, expedite time to provision and have continuous managed support for their data center through the industry leading consortium.
The technical advantages of the Hyperconverged Infrastructure – HPE solution stack is aforementioned, in terms of commercial viability, Citrus proposes to telco providers – a consumption based model, that enables to telco providers the freedom to provision without the worry to manage or deploy.
As a part of this engagement, Citrus proposes to telco providers a commercial model that allows telco providers to scale up as and when required, whilst only incurring cost of the resources they activate and consume, with minimal upfront capital investment thereby enabling an agile model of deployment.
As a technology partner to telco providers and aiding them with being future ready to compete with the likes of global scalars like Microsoft and Amazon, Citrus proposes a Pay as you go model. Citrus partnering with Hyperconverged Infrastructure and HPE, shall STOCK, INTEGRATE AND SELL on a subscription based model to telco providers thereby enabling telco providers to only pay for resources they consume. There would be little upfront CAPEX requirement, and Citrus would hold stock, integrate the Hyperconverged Infrastructure platform with the HPE servers and thereby manage the deployed infrastructure including a tech-refresh as and when required.
The Technology Stack
The technology stack proposed to telco providers would be a combination of the HPE servers (SKU to be confirmed on further discussion) and the HCI platform. The two components form a hand in glove integration thereby leveraging all the technical superiority of the solution as described above.
The 'as a Service' Proposition
Citrus would leverage Hyperconverged Infrastructure's SKU based, Pay as you go model on the HCI stack, thereby ensuring there is no capital requirement on behalf of telco providers.
With regards to the Hardware, Citrus with a 3rd party financial institution in Saudi Arabia, would convert the initial Capital investment required for the HW procurement into a monthly subscription model for telco providers.
Thus the technology stack would be offered to telco providers in a "as a Service" model, wherein telco provider would be paying for only the resources used by them without any capital investment.
Value to Telco Providers
Telco providers would benefit immensely with Citrus's Stock, Integrate and Sell model with an agile deployment of Citrus. Telco providers would be able to minimize its CAPEX obligation, expedite time to provision and have continuous managed support from Citrus and its internal teams.
A Model for The Future of Telco Providers
The model enables telco providers to be nimble, agile and cost competitive to not only its current competition but also be future ready to market entry of various global scalars.
An SKU based pricing list enables telco providers with the freedom to pick and choose their infrastructure of choice whilst offloading the management and services element of the same, thereby enhancing adoption.
Citrus intends to invoice telco providers on a monthly basis for the infrastructure stack deployed in their data centers, thus requiring little to none capital investment.
Based on requirement from telco providers and forecasted trends, Citrus and its consortium shall hold integrated inventory of the suggested SKU's and deploy upon request from telco providers, thereby expediting time to market for telco providers. Telco providers no longer has to wait 4-6 weeks lead time for procurement of hardware and licenses like in the case of traditional solutions stacks.
Based on further insights from telco providers, Citrus with its consortium, could configure the subscription based pricing model to suit its needs, like having a fixed recurring hardware components, and a consumption (SKU based) software component, if providers so pleases.
An agile supply chain and services engine powering Citrus, enables telco providers to have support not only on warranty but also on services as and when required, thereby minimizing, almost negating down time. The model enables telco providers to be nimble, agile and cost competitive to not only its current competition but also be future ready to market entry of various global scalars.
Citrus looks towards becoming long term strategic partners to Telco Providers, enabling them to be future ready, cost competitive and maximize customer centricity.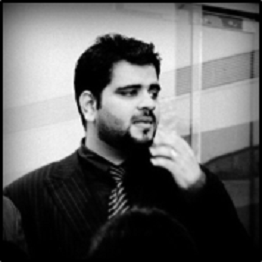 ABOUT THE AUTHOR
Rahul Saraswat

An Emerging Technology Consultant with over 6 years' experience in dealing with technologies like Hyperscalars, Internet of Things and Data and Analytics. He has aided in development of multiple solutions for customers in Middle East and Africa region enabling them in their Digital Transformation journey. A Certified AWS Cloud Practitioner, he is an AWS evangelist empowering customer adoption and expedited onboarding of different emerging technologies and services from varying industries and segments.