As Consulting Partner of the Year – MENA and Advanced Consulting Partners with AWS, Citrus Consulting evaluates the need for leveraging AWS for Enterprise SAP workloads, migration with minimal downtimes and success stories on how it's customers leveraged AWS to gain greater value from their SAP ecosystems.
The era of disruption in technology has only be catalyzed by the impact of COVID-19, leading to enterprises re-evaluate their planned IT spends and free up funds for the new normal. The growing impact on the global economy, coupled with a paradigm shift in the way we engage and operate in our workspaces has driven the need to evaluate the cost optimized nature of public cloud platforms.
Whether Enterprises are looking at a lift and shift for their Infrastructure intensive SAP workloads as a means of cost reduction, or at expediting innovation for mission critical SAP workloads – AWS has long been the partner of choice for SAP transformation and instilling agility, resiliency and security on these business critical workloads.
Main Topics
Key Takeaways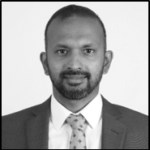 Dan Sithambaram
Director, Citrus Consulting Services
A Certified AWS Professional Solution Architect, Dan is a Director at Citrus Consulting Services based in Dubai, UAE. He is responsible for Client Success and Project Delivery Excellence across the Middle East and Africa. He has over 15 years of industry experience consulting with customers across North America, EMEA, and APAC. He has hands-on knowledge in creating and deploying solutions around Data Center Transformations, Public/Private/Hybrid Clouds, Big Data Technologies and ITIL based ITSM and its best practices. Dan has led multiple Digital Transformation engagements across the world with hands-on experience on not only Consulting but also Delivery and Governance.
Sherin Shahanas
Principal Architect, Emerging Technologies
A Cloud enthusiast, he has hands-on experience in DevOps and AWS Cloud infrastructure automation with a demonstrated history of working with small and large global clients. He is a skilled administrator in AWS, System administration of Linux and Windows environments, Chef and Docker. Sherin has executed multiple projects in the region wherein he has optimized customer infrastructure in terms of Capacity, Security and Cost leveraging his multi-faceted AWS experience and Professional + Associate level certifications.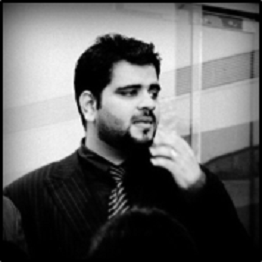 Rahul Saraswat
Senior Consultant, Emerging Technologies
An Emerging Technology Consultant with over 6 years' experience in dealing with technologies like Hyperscalars, Internet of Things and Data and Analytics. He has aided in development of multiple solutions for customers in Middle East and Africa region enabling them in their Digital Transformation journey. A Certified AWS Cloud Practitioner, he is an AWS evangelist empowering customer adoption and expedited onboarding of different emerging technologies and services for varying industries and segments.