Cloud has become the new normal as companies of every size have realized the benefits of the cloud. Every Organization is looking forward for Migrating their infrastructure to cloud. Migrating to the cloud also results in significant benefits to the bottom line not just from cost savings, but also the ability to continuously deliver innovative solutions using capabilities like machine learning and Internet of Things (IoT).
Main Topics
Key Takeaways
Citrus Promotional Offers
FREE TCO ANALYSIS ON YOUR CURRENT INFRASTRUCTURE*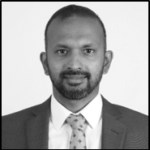 Dan Sithambaram
Director - Citrus Consulting Services - MENA
Director at Citrus Consulting Services. He is a consultative IT Infrastructure, Cloud and Big Data solutions consultant with exposure to North America, UK, Europe and Middle East markets. He has a hands-on knowledge in modern IT infrastructure, Cloud and Big Data Technologies and its best practices. He has over 14 years of industry experience in creating and deploying solutions around Data Center Transformations, Public/Private/Hybrid Clouds, Big Data Technologies and ITIL based ITSM.