In light of recent events impacting organizations globally, there is an urgent and increased requirement for companies to adapt their business operations. The changes whether they are about supply chain or workforce management – present significant challenges in operational continuity. Find out how VMware Cloud on AWS delivers scalable and intrinsically secure cloud services in the AWS Cloud. The solution can deliver cloud capacity in under 2 hours, scale your infrastructure on-demand within minutes and provide remote workers continuity with a simple use of Horizon 7 VDI environments. Find out now how to react fast and make the right decision for your business.
Main Topics
Key Takeaways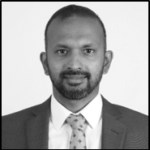 Dan Sithambaram
Client Success Director
Dan is a Director at Citrus Consulting Services based in Dubai, UAE. He is responsible for Client Success and Project Delivery Excellence across the Middle East and Africa. He has over 15 years of industry experience consulting with customers across North America, EMEA, and APAC.  He has hands-on knowledge in creating and deploying solutions around Data Center Transformations, Public/Private/Hybrid Clouds, Big Data Technologies and ITIL based ITSM and its best practices. Dan has led multiple Digital Transformation engagements across the world with hands-on experience on not only Consulting but also Delivery and Governance. Bringing global best practices and multiple domain knowledge, Citrus Consulting Services is immensely benefitted from his approach with the Automation First Framework.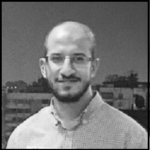 Mohamed Basha
Senior Consultant, Citrus consulting Services
Senior Datacenter and cloud consultant with 10 years of experience in designing, building and operating VMware products for Enterprise customers. He has over 15 certifications related to Server and Network Virtualization, Digital Workspaces, Cloud, etc. He is able to provide consultancy, Design, Implement and operate services for data center solutions, data protection, and end-user computing.
Rajesh Radhakrishnan
Manager, Citrus consulting Services
Qualified and technically adept with 11 years of hands-on experience in VMware virtualization, Storage design, and network Infrastructure. He takes an innovative and pragmatic approach to analyze complex business needs, enabling me to conceptualize, design and implement cutting edge solutions based on the latest virtualization, storage, and cloud technologies.
Bala Nair
Lead Solutions Engineer, VMware Hybrid Cloud Solutions
Bala Nair is a Lead Solutions Engineer with VMware. Bala is a veteran IT professional with over 20 years of experience, most of that having been on helping customers run hybrid data center operations, data storage, virtual infrastructure and Unix environments for large enterprises.