Covid-19 could permanently shift working patterns as companies forced to embrace remote working by the pandemic find that their employees do not want to return to the office once the closures are lifted. In this webinar we will be discussing how VMware Workspace ONE® and Horizon could be implemented to deal with the ubiquity of mobile devices and how most business applications are made available through virtual desktop and mobile device management, therefore transitioning the bulk of work from the office to home is a relatively easy, reliable and secure process for most.
Main Topics
Key Takeaways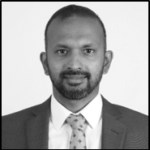 Dan Sithambaram
Client Success Director
Dan is a Director at Citrus Consulting Services based in Dubai, UAE. He is responsible for Client Success and Project Delivery Excellence across the Middle East and Africa. He has over 15 years of industry experience consulting with customers across North America, EMEA, and APAC.  He has hands-on knowledge in creating and deploying solutions around Data Center Transformations, Public/Private/Hybrid Clouds, Big Data Technologies and ITIL based ITSM and its best practices. Dan has led multiple Digital Transformation engagements across the world with hands-on experience on not only Consulting but also Delivery and Governance. Bringing global best practices and multiple domain knowledge, Citrus Consulting Services is immensely benefitted from his approach with the Automation First Framework.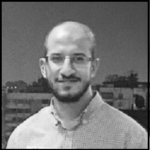 Mohamed Basha
Senior Consultant, Citrus consulting Services
Senior Datacenter and cloud consultant with 10 years of experience in designing, building and operating VMware products for Enterprise customers. He has over 15 certifications related to Server and Network Virtualization, Digital Workspaces, Cloud, etc. He is able to provide consultancy, Design, Implement and operate services for data center solutions, data protection, and end-user computing.
Rajesh Radhakrishnan
Manager, Citrus consulting Services
Qualified and technically adept with 11 years of hands-on experience in VMware virtualization, Storage design, and network Infrastructure. He takes an innovative and pragmatic approach to analyze complex business needs, enabling me to conceptualize, design and implement cutting edge solutions based on the latest virtualization, storage, and cloud technologies.